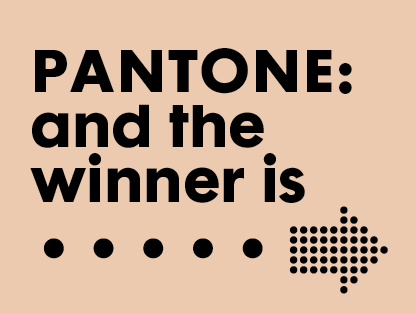 #Pantone: and the winner is…
Pantone 17-5104 Ultimate Grey + Pantone 13-0647 Illuminating,  een tijdloos grijs en een helder geel, zijn de twee kleuren die de kleurenspecialist heeft geselecteerd als kleurentrend voor het jaar 2021.
"Praktisch en onwrikbaar, maar up-to-date. deze combinatie van kleuren is zowel warm als optimistisch en geeft ons veerkracht en hoop. We moeten ons aangemoedigd en geïnspireerd voelen; dit is essentieel voor de menselijke geest ", zegt Leatrice Eiseman, operationeel directeur van het Pantone Color Institute. Met deze kleurkeuze benadrukt Pantone ook de huidige waarden van het bedrijf. De combinatie van grijs en geel 'benadrukt onze aangeboren behoefte om gezien, herkend, gewaardeerd en gehoord te worden. Een combinatie van kleuren waarvan de banden met perspectieven, innovatie en intuïtie, evenals respect voor wijsheid, ervaring en intelligentie, de wedergeboorte stimuleren en ons naar nieuwe manieren van denken en nieuwe concepten duwen."
Wij zijn alvast benieuwd wat de impact zal zijn. Maar,… wat vinden jullie zélf van die kleuren ?